Crwydro MÔn / Anglesey Walking Holidays
Come and explore the unspoilt beauty of the Isle of Anglesey with our exclusive self-guided walking or cycling holidays.

Walking and cycling are the best ways to discover the well kept secrets of North West Wales' largest island, steeped in history, wildlife and natural beauty. Visit breathtaking and fascinating locations, and stay overnight in picturesque villages and towns.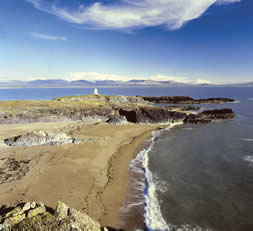 WALKING ANGLESEY - You have a choice of a NETWORK of walks, ideal for hikers and leisure walkers of all ages. You can select as many as you wish, and book from a short break to a fortnight's holiday - the choice is yours. There is always a package that will suit you.
Everything is tailor made to suit the customer. You can either be centrally based with daily pick ups, or if you really want to get the feel of this enchanting island, we can move you every two or three nights transferring your luggage as you walk.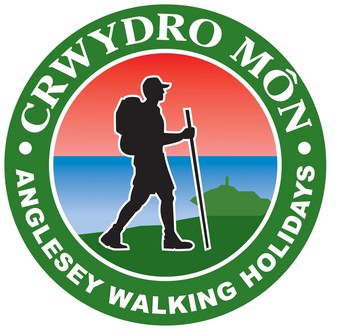 CYCLING ANGLESEY - there's a 7 day package available ranging from 28-32 miles per day, but we can shorten the days and mileages to suit individual customers. It's all tailor-made.
Crwydro MÔn / Anglesey Walking Holidays Contact Details
Telephone: 01248 713611
Crwydro MÔn / Anglesey Walking Holidays
Menai Bridge
Isle of Anglesey
North Wales
LL59 5LP
United Kingdom
Opening Times
Pricing Details
7 nights, 6 days walking £395
10 nights, 9 days walking £560
7 night cycling package £560
Anglesey/Wicklow package £530
Latest News and Special Offers
It's now 2010 and we've a few new things available to our customers.
As well as offering walking holidays along the Isle of Anglesey Coastal Path, we have joined up with our Irish Partners where we offer a combined walking package on the Anglesey Coast and Wicklow Mountains.
Also we have packages combining Anglesey and Snowdonia, and in the process of developing 3 new walks along the North Wales Path.
Brand new for 2010 are our cycling packages on Anglesey - everything pre-arranged, bikes, accommodation, luggage transfer, maps and route planners.
Walking Wales' northern west coastline with ANGLESEY WALKING HOLIDAYS, which will be part of the Wales Coast Path when it officially opens in 2012.