Anglesey Textile Art, ty Croes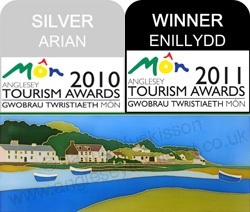 Jayne studied Fashion/Textile Design BA(Hons), graduating in 1987. She worked in the fashion industry before specialising in textiles. Jayne now enjoys the exploration of mixed media and textiles, particularly appliqué and stitched collage, although painting on silk is her primary specialisation.
Jayne has 15 years experience of silk painting and she has now developed her own very unique style. Her work is bold and vibrant and captures the very
essence of the Anglesey landscape with a contemporary twist.
Would you like to see more?
Menai Heritage Exhibition, Menai Bridge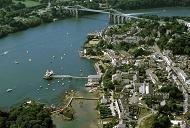 Tel: 01248 715 046
Welcome to Menai Bridge Community Heritage Trust a community project to celebrate our two world famous bridges, the rich marine environment, the beauty of the straits and the story of the local people down the centuries.
Would you like to see more?
Follow the Medieval Princes of North Wales with author Sharon Penman,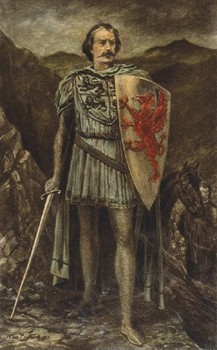 13th Century Medieval Wales and the novels of Sharon Penman
13th Century medieval Wales was a time when the Princes of Gwynedd ruled much of Wales; a time when battle cries rang out as brother fought brother, and the Welsh sought to defend their territory against the English King. Castles rose all over North Wales, together with churches, and the courts and palaces of the Princes. Many of these sites can still be explored and
website link
provides self-guided driving tours, with a host of historical facts, to appeal to historians, the fans of the novels of Sharon Penman (published by Penguin) and the cultural tourist.
Would you like to see more?